Visit the highlights of Durban on the Full Day Durban Tour
Duration: 9:00 am until 4 pm.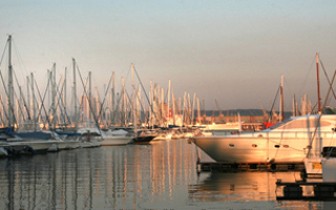 With our tropical climate, and beautiful beaches, Durban has become a favorite all-year-round holiday destination. Durban is an exciting place, a melting pot of diverse rich, exciting cultures. No fear of feeling the heat in my 6 seater airconditioned SUV.
This full day Durban tour will give you a taste of all that this beautiful coastal city has to offer. We will visit the beachfront, the harbor, Moses Mabida Stadium, the City Centre, Berea, the University KZN, Durban North and Umhlanga.
The University KZN is situated on a hill overlooking Durban, giving a spectacular panoramic view of the City.
Phe-Zulu Cultural Village
After this we head out West into the countryside. Our destination is the Zulu Cultural Village of Phe-Zulu situated at Botha's Hill in the Valley of a Thousand Hills. The scenery is fantastic with hills rolling out before you for as far as the eye can see. At this cultural village you will get a first-hand experience of traditional Zulu life including dancing. A crocodile farm, and a snake park are more attractions at Phe-Zulu.
Curio Shop
The African Curio Shop at Phe-Zulu is well stocked with a wide variety of quality souvenirs. No problem of choice here!
Lunch
With all this activity, you will no doubt be hungry at midday so we will have lunch at the Croctilian restaurant at Phe-Zulu. Ever been tempted to try a crocodile steak? Well this is the place to try it out! For the less adventurous the menu has many delicious choices.
After an interesting day on this Full Day Durban Tour, we will take a leisurely drive back to your holiday accommodation.
Take this tour…
Fill out this form and I'll get back to you with all the details. If you have any questions, feel free to ask away.
Click here to find out more from my very happy customers!