Design a personalized tour of your dreams!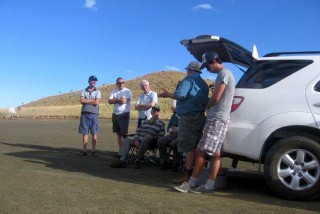 Let me design a personalized tour for you during your visit to KwaZulu-Natal. Whether it be for one day or several days my priority is your enjoyment. Sit back and relax while I drive you in my luxury 6 seater air-conditioned SUV.
I can design tours for:
Foreign and local tourists
Business and conference visitors
Visiting Sports people and supporters
Family and school groups
Wedding parties

Client oriented designer tour
Client satisfaction and enjoyment is my aim! My prices are client orientated and I take pride in providing a quality service with dedication and attention to detail. My clients expect high standards of safety, comfort and reliability and they are not disappointed. My tours are designed to give you long lasting memories.
Get in touch…
Questions? Bookings? Anything else? Contact me using the form below.
Click here to find out more about how my customers found my tour guide style.